NetOutlook EMS is an Element Management System that streamlines the management of Carrier Ethernet 2.0 certified iConverter Network Interface Devices (NIDs). NetOutlook EMS simplifies provisioning, maintenance and fault management of complex Service Provider networks.
NetOutlook EMS provides automated and highly-scalable management with Fault, Configuration, Accounting/Administration, Performance and Security (FCAPS) functionality for deployments of up to 10,000 NIDs.
Learn more about NetOutlook EMS
iConverter® Network Interface Devices (NIDs) are certified compliant to deliver Carrier Ethernet 2.0 services
Carrier Ethernet 2.Omnitron
Omnitron's iConverter GM4 NIDs enable MEF Carrier Ethernet 2.0 services.
The MEF has announced Carrier Ethernet 2.0 as the next generation in the evolution of Ethernet services, and defines 2.0 as "networks and services that enable multiple classes of service and manageability over interconnected provider networks." Omnitron's iConverter NID capabilities align with Carrier Ethernet 2.0 features of Multiple Classes of Services (Multi-CoS), Manageability and Interconnect.
Download the Carrier Ethernet 2.Omnitron Infographic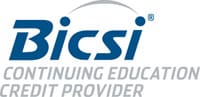 Omnitron provides on-demand video tutorials for earning BICSI Continuing Education Credits (CECs). These videos allow training at your schedule and convenience at no cost. View a 60-minute video, complete a quick test form with three multiple choice questions, and a BICSI CEC certificate will be emailed to you.
INTEROP Las Vegas
May 7 - 9
Las Vegas, NV
UTC Expo
May 15 - 17
Houston, TX