iConverter® CWDM Multiplexers
Omnitron's iConverter CWDM multiplexers and Optical Add-Drop multiplexers are protocol and rate transparent to enable up to sixteen channels (wavelengths) of Ethernet, TDM, SONET and other services to be transported across a common fiber link. iConverter CWDM MUX modules are available in 4 and 8-Channel models, supporting a variety of wavelength combinations and port configurations. The Optical Add+Drop modules add (multiplex) and drop (demultiplex) one or two selected channels on one or both directions of a common fiber link.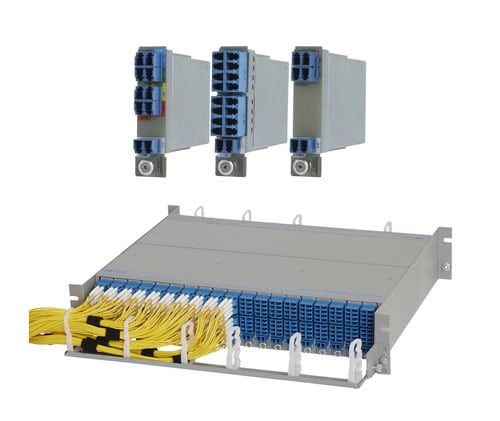 Passive devices that are protocol and rate transparent
Supports up to 10Gbps per channel
Support single-mode and multimode fiber
Highly compact form factor with up to 120 ports in a 2U chassis
iConverter CWDM MUX modules are compatible with iConverter copper-to-fiber media converters and fiber-to-fiber transponders to provide CWDM connectivity to existing network equipment. The iConverter Multi-Service Platform enables fiber connectivity to deliver Ethernet, TDM, SONET and other services across a single-fiber or dual fiber CWDM common link.
Learn more about CWDM Multiplexers in the CWDM Resource Center.
Chassis for CWDM Multiplexer Modules
19-Module Compact Chassis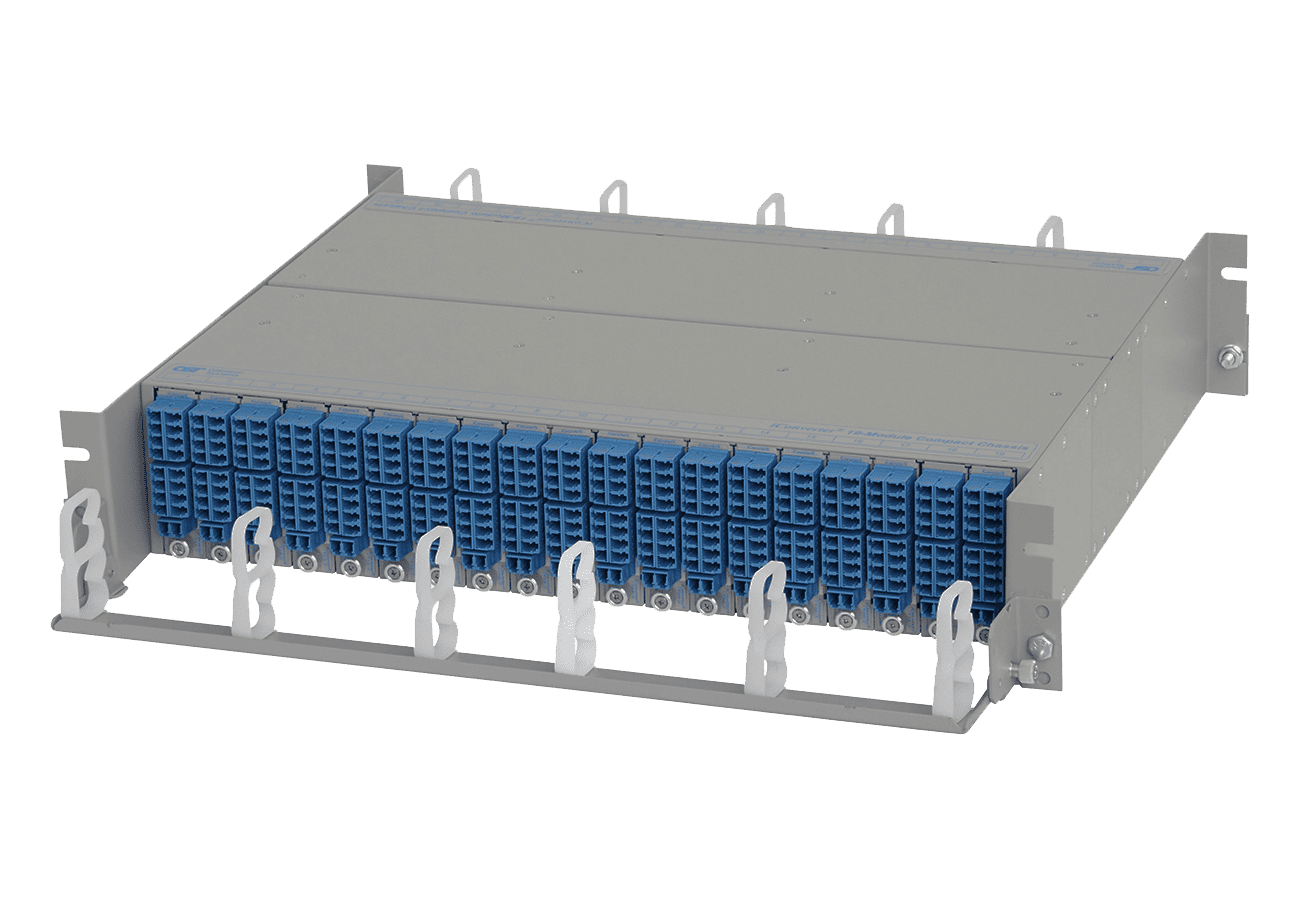 The passive iConverter 19-Module CWDM Compact Chassis provides an innovative approach to increase the number of CWDM connections in a 2U (3.5 inch) high rack space. The short, unpowered chassis design allows two chassis to be connected back-to-back supporting up to 38 CWDM modules. This configuration provides up to 684 connectors or up to 608 simplex channels or 304 duplex channels.
The single chassis can be upgraded to support rear loading by ordering another single chassis and optional coupling brackets.
1-Module Passive Chassis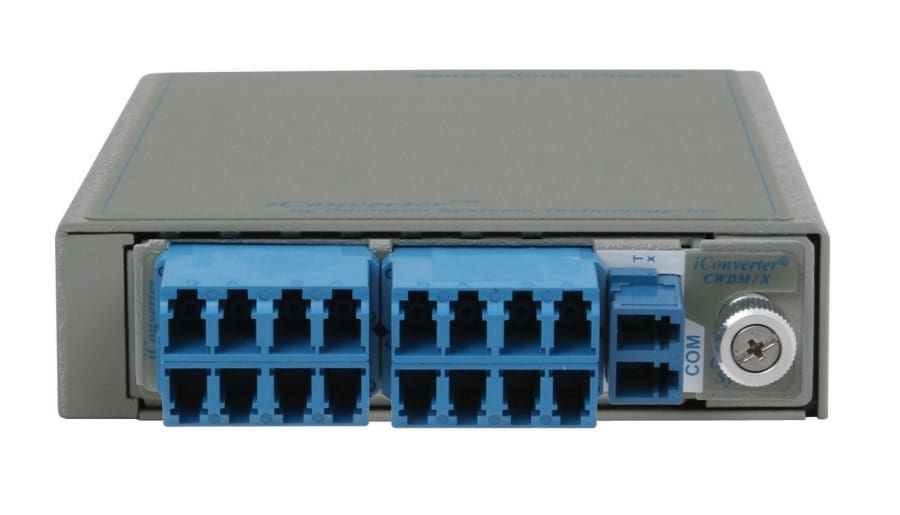 The iConverter 1-Module Passive Chassis is a one-slot, unpowered standalone chassis that can house all iConverter single slot CWDM modules. The Chassis can be wall or DIN-rail mounted with optional mounting kits. Up to four chassis can be securely mounted side-by-side in a 1 RU space using the iConverter 19" rack-mount shelf.
How to use iConverter CWDM Multiplexers

CWDM Multiplexers expand the capacity of existing dual fiber, single-fiber, single-mode and multimode fiber infrastructure. The following links show how to deploy iConverter CWDM Multiplexers in a variety of Enterprise and Service Provider application examples:
Enterprise CWDM Multiplexer Application Examples
>> Deploy CWDM Multiplexers with Existing Network Equipment
>> Campus Point-to-Point CWDM Network with Add+Drop
Service Provider CWDM Multiplexer Application Examples
>> Telecom and Cable MSO CWDM Access Networks
>> High Density CWDM Mobile Backhaul Access
>> CWDM Access Networks for Multi-Tenant Buildings