Fiber Media Converters
Omnitron fiber media converters provide seamless integration of copper and fiber network cabling, and enable cost-effective fiber network distance extension.
Fiber optic media converter experts with over 30 years in business
Thousands of different models of managed and unmanaged media converters
Supports 10Mbps to 10Gbps, plus a variety of TDM and serial protocols
Select the best copper-to-fiber media converter or fiber-to-fiber media converter for your application.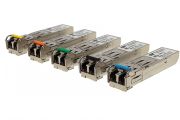 SFP, SFP+ and XFP Transceivers for standard or WDM wavelengths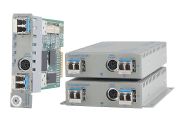 Managed and Unmanaged Fiber-to-Fiber Media Converters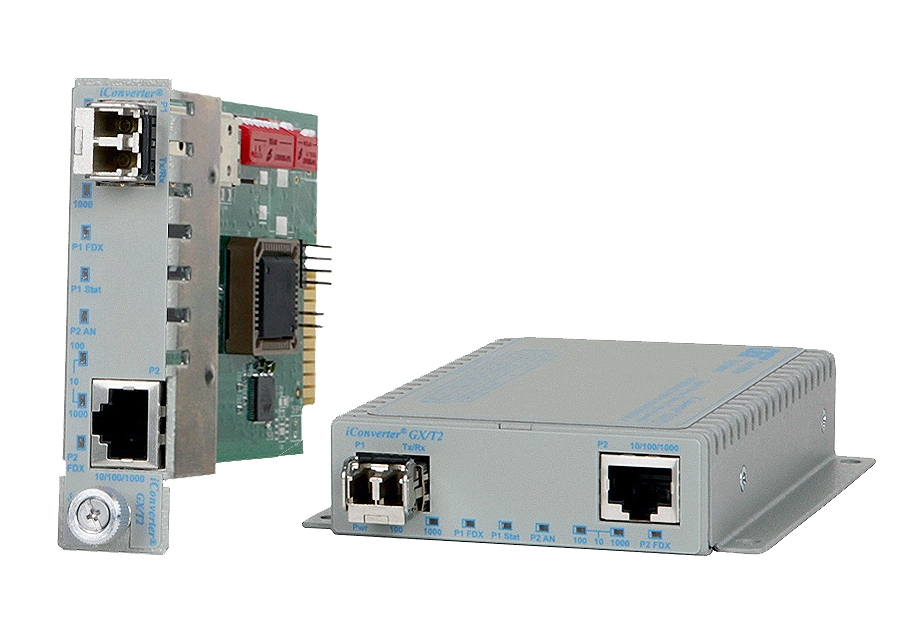 Managed and Unmanaged Copper-to-Fiber Media Converters

Learn more about media conversion technology at the Media Converter Resource Center
Fiber Optic Media Converters by Protocol
Ethernet Media Converters for 10Mbps to 10Gbps Ethernet to Fiber conversion with 10/100 and 10/100/1000 bridging
TDM Media Converters for demarcation extension of T1 and T3 circuits
Serial Media Converters extend serial connections over fiber with RS-232, RS-422/485 and X.21
Protocol Transparent Fiber-to-Fiber Transponders with SFP, SFP+ and XFP transceivers
Specialized Fiber Media Converters
Miniature Ethernet Media Converters

About Omnitron Media Converters
Choose a high-quality fiber media converter from Omnitron Systemsto ensure network uptime and long-term reliability.
Lifetime Warranty on all Omnitron media converters
Omnitron fiber media converters are Made in the USA and are TAA Compliant
Free 24/7 Technical Support on all media converters
Hardened fiber media converters with industrial temperature ranges
Advanced features include fault propagation, loopback, auto-negotiation and MDI/MDIX auto-crossover
Supports Ethernet jumbo frames
Available as standalone media converters and chassis-plug in modules
Managed media converters with secure SNMPv3 management support VLAN and QoS
Media converters with pluggable SFP fiber optic ports for use with MSA compliant SFPs.
Media converters support a wide variety of network protocols, cabling and connector types
Fiber media converters with industry leading MTBF published in each product specification
Pre-Sales support with experienced media converter technical specialists
Proven standards compliance and network interoperability
How to use Copper to Fiber Media Converters

Copper to fiber media converters can be deployed in a variety of networks and applications. Follow the links below for detailed application diagrams.
>> Point to Point Fiber for Ethernet Networks
>> Demarcation Extension and Riser Management
>> Managed Fiber Wide Area Network
>> Data Center Copper to Fiber Connectivity
How to use Ethernet Fiber to Fiber Media Converters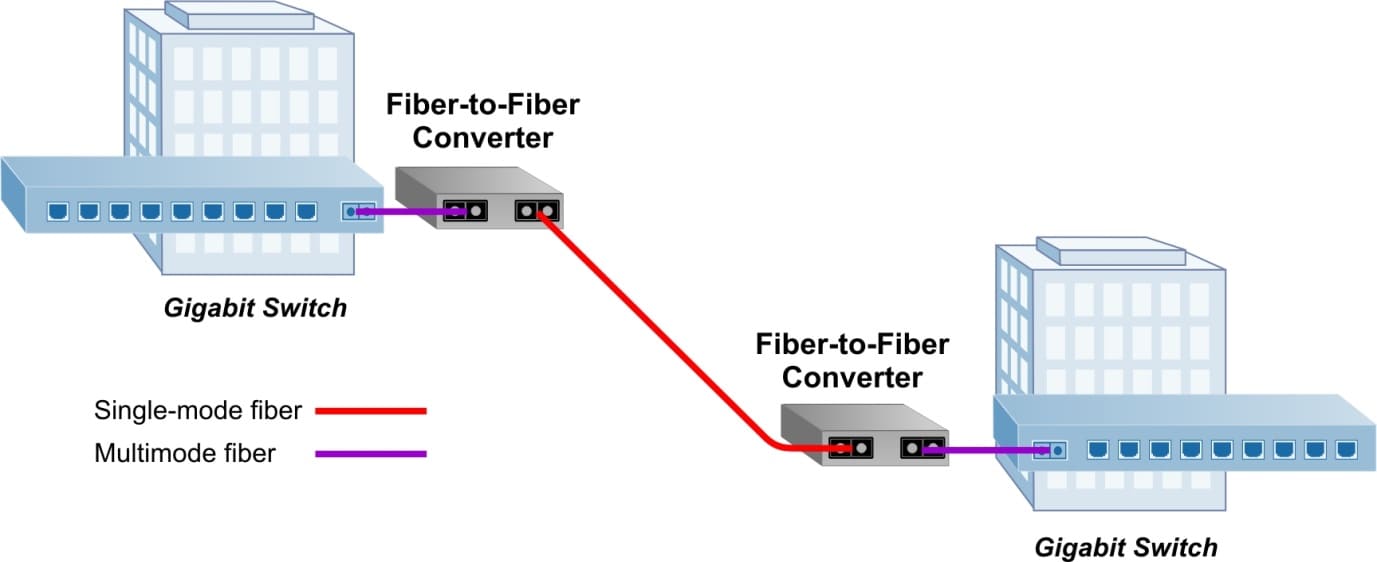 Fiber-to-fiber media converters are compact devices that provide seamless integration of different fiber types by converting multimode fiber to single-mode fiber, and dual fiber to single-fiber. Fiber-to-Fiber media converters extend network distance by converting wavelengths (1310 to 1550), amplifying optical power, and can support the "Three Rs" to Retime, Regenerate and Reshape the optical signal.
Transponders are fiber-to-fiber media converters that convert wavelengths for Wavelength Division Multiplexing (WDM) applications. Transponders are protocol and rate-transparent fiber media converters that support SFP, SFP+ and XFP transceivers with data rates up to 11.32 Gbps.
>> Convert Multimode to Single-Mode Fiber
>> Convert Dual Fiber to Single-Fiber
>> Convert Wavelengths with Transponders
Block
Resource Center
Blogs, Videos, Data Sheets, User Manuals, Visio Stencils, Product Catalog, Free BICSI CECs
Free Network Design
Schedule a session to review your network design with an Omnitron product specialist