OmniConverter® Media Converters with Power over Ethernet (PoE)
OmniConverter unmanaged PoE media converters enable distance extension over fiber optic cabling to PoE Powered Devices (PDs). Classified as Power Sourcing Equipment (PSE), OmniConverter media converters support PoE (15.4W), PoE+ (30W) and HPoE (60W). OmniConverter PoE converters are multi-port media converters that are available with up to four RJ-45 ports, and one or two fiber ports.
Power over Ethernet injector/source
Models support PoE, PoE+ and 60W PoE
Supports 10/100 and 10/100/1000 Ethernet
Multiple port configurations available
Supports fixed-fiber connectors or SFP transceivers
Available in AC or DC models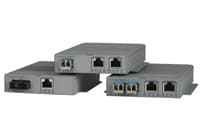 OmniConverter PoE media converters can be deployed as standalone modules with integrated wall mount brackets, or installed in a rack mount shelf.
>> Download the PoE Media Converter Overview Data Sheet (PDF)
>> Learn More at the PoE and Fiber Resource Center

How PoE Media Converters Work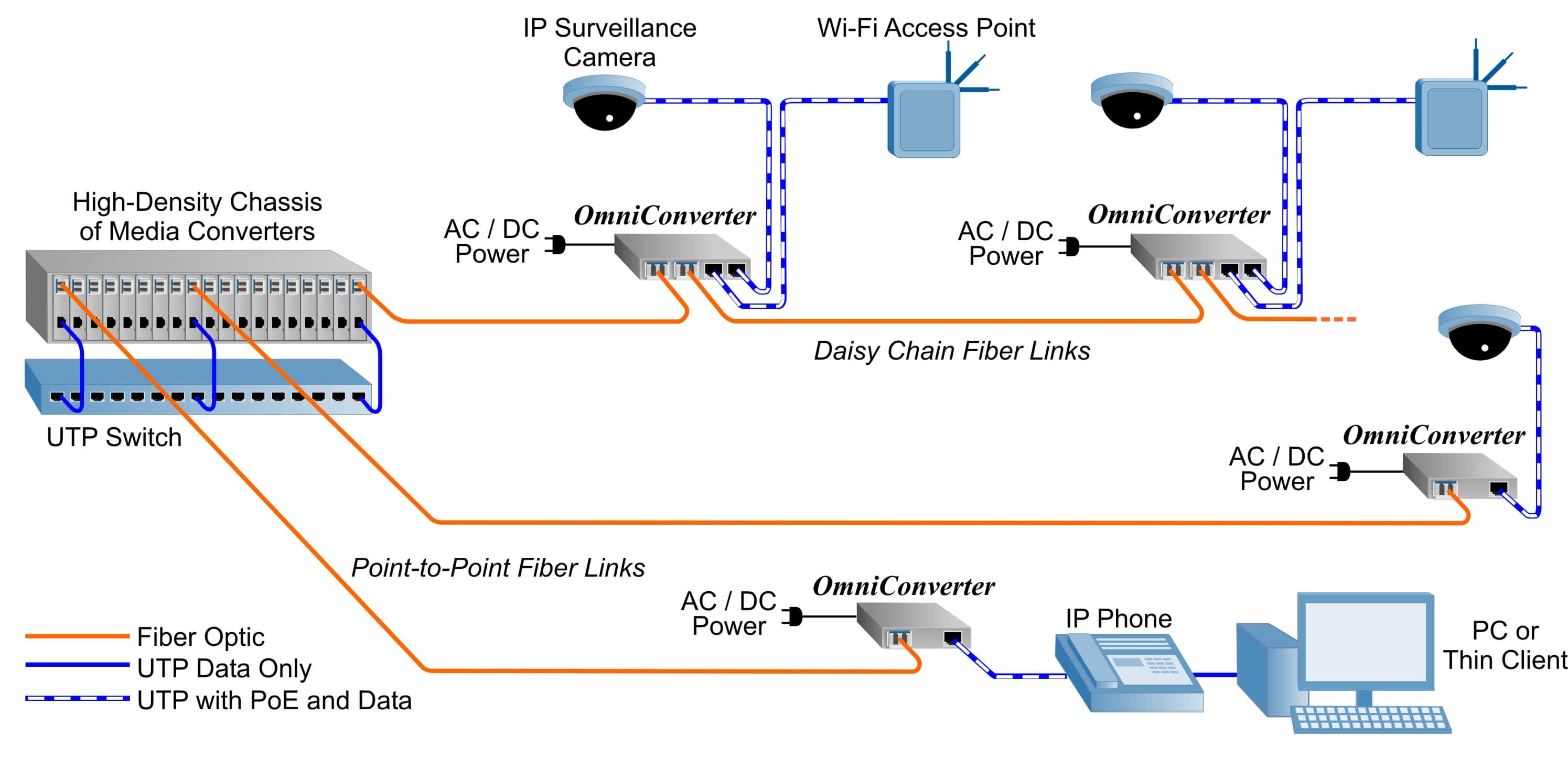 How PoE Media Converters Work
How PoE media converters overcome UTP cabling distance challenges
How port configurations enable flexible deployments
PoE Media Converter Application Examples
PoE VoIP Phones, Video Terminals and Thin Clients
PoE Access Control and Smart Building devices
Carrier Wi-Fi and Data Offloading Applications
Carrier Wi-Fi in Office Building