This application demonstrates how a simple point-to-point fiber link can be upgraded to a multi-protocol, multi-drop network. A campus LAN has a single-mode, dual fiber link between two copper Gigabit switches using Gigabit media converters. The fiber link connects the Corporate Offices to the Manufacturing Plant, as shown in Figure 1.
The existing Gigabit fiber is currently at capacity, and due to company growth, there is a need to double the data capacity to the Manufacturing Building (adding another Gigabit Ethernet connection). In addition, a New Call Center has been added that requires T3 connectivity to a PBX system.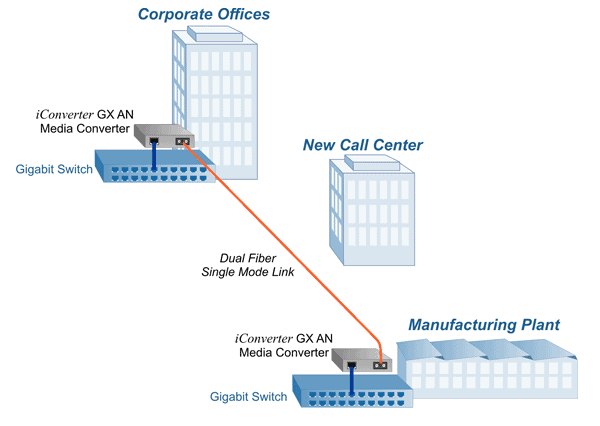 Figure 1: Existing Point-to-Point Fiber Connection in Campus LAN
To support the new requirements, the existing fiber is used to create a Coarse Wavelength Division Multiplexing (CWDM) network as shown in Figure 2. In the figure, each color represents a specific CWDM wavelength.
Two UTP Gigabit ports from the Gigabit switch at the Corporate Office are converted to fiber using iConverter GX AN media converters equipped with CWDM SFPs with two unique CWDM wavelengths, λ1 and λ2. Both media converters are installed in a high-density iConverter 19-Module Chassis in order to save rack space, power and cost.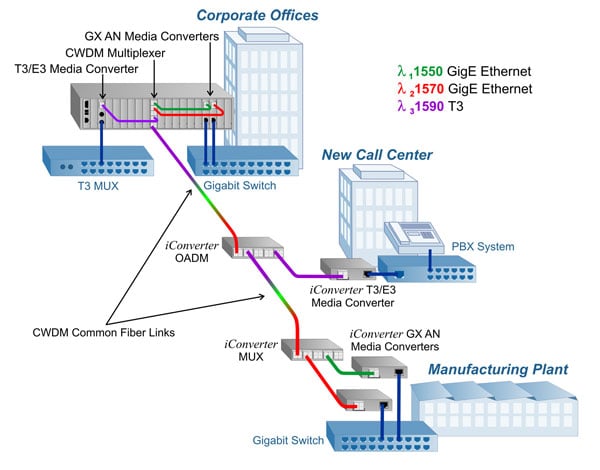 Figure 2: Implementing CWDM with Media Converters and Multiplexers
To connect the T3 circuit between the Corporate Offices and the New Call Center, the copper connection (coax) is converted via an iConverter T3/E3 media converter with a CWDM SFP to another unique optical wavelength (λ3).
All three wavelengths are connected with fiber jumpers to an iConverter 4-channel CWDM MUX module that is mounted in the same high-density chassis with the media converters. The CWDM MUX combines all the wavelengths and sends them on a CWDM common link (the original single-mode dual fiber link).
At the New Call Center building, an iConverter Optical Add+Drop Multiplexer, or OADM is used to filter out the λ3 wavelength carrying the T3 service from the CWDM common link. A standalone iConverter T3/E3 media converter with a CWDM SFP is used to convert the signal from optical back to its native coax interface. The remaining wavelengths λ1 and λ2 continue to the Manufacturing Plant.
At the Manufacturing Plant, a stand-alone iConverter CWDM MUX separates wavelengths λ1 and λ2. The fibers for wavelengths λ1 and λ2 are connected to standalone iConverter GX AN media converters with CWDM SFPs that provide the UTP connections to the Gigabit Ethernet switches.
This application demonstrates how CWDM multiplexers and OADMs can be used to add new data channels to existing fiber infrastructure in a simple and cost-effective manner. Three channels are multiplexed over the fiber links, and the four-port MUX in this application has an unused channel port for future growth.
Learn More about CWDM Multiplexing at the CWDM Resource Center