Data Center Meet Me Room Connectivity
Service Providers lease rack space within Data Centers/Carrier Hotels to provide service connectivity to customers in the same Data Center facility. iConverter copper-to-fiber media converters enable connectivity between customer cages and service provider cages that are outside the distance limitation of copper cabling.
In the application diagram, a Service Provider has installed an iConverter 19-Module Chassis of managed media converters in the Meet Me Room to convert the individual copper connections to fiber to reach customer cages.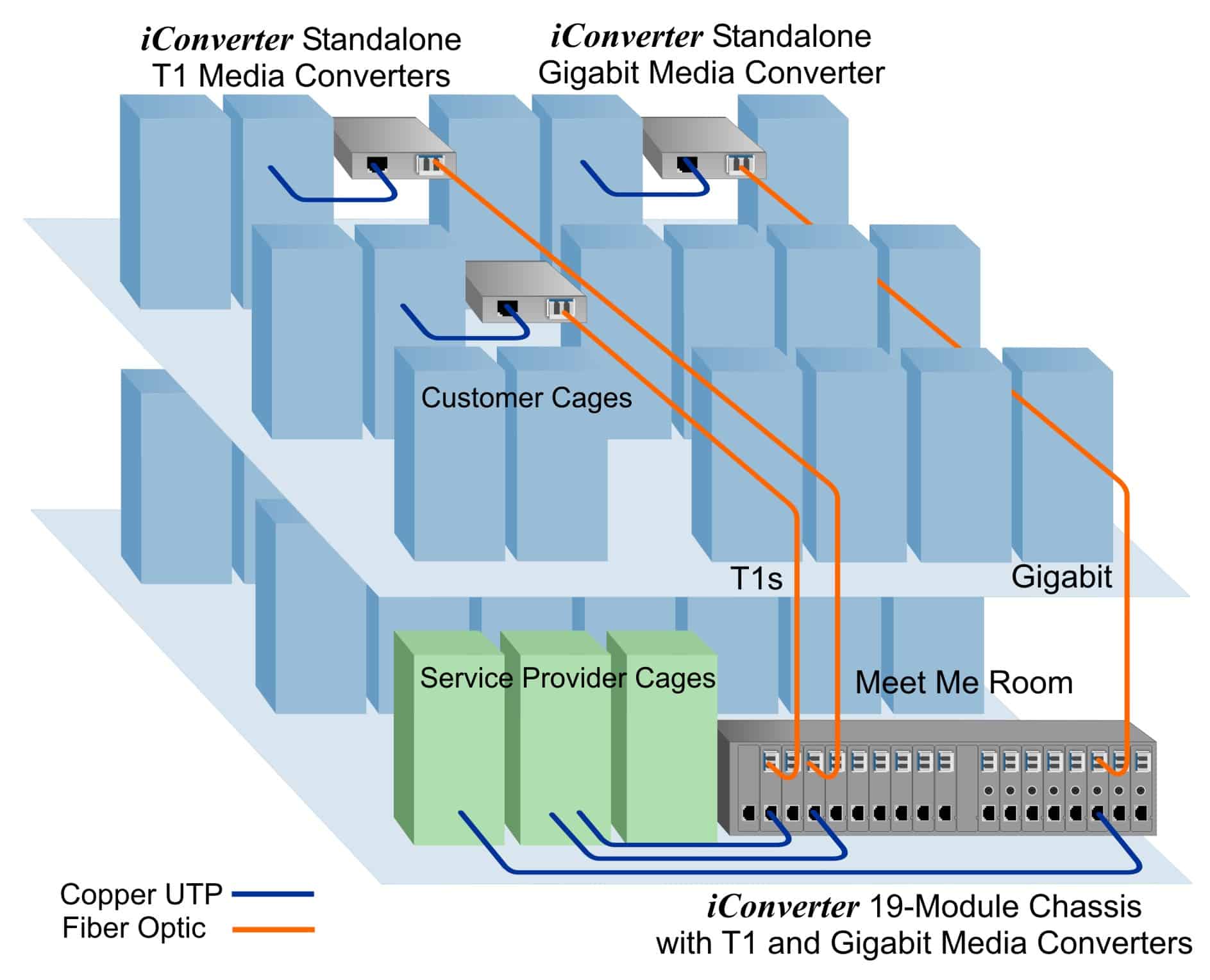 iConverter GX/T2 Gigabit media converters are installed in the 19-module chassis to convert the copper Gigabit connections to fiber. The fiber is then converted back to copper using standalone Gigabit media converters for connectivity to the equipment in the customer cage. Data Center Providers can provide Ethernet service connectivity from the Meet Me Room to the customer cages located outside of the 100m distance limitation of copper UTP cable.
iConverter T1 media are deployed in similar configuration to convert the copper T1 cables to fiber. At the end of each fiber run, standalone T1 media converter convert the fiber back to copper for connectivity to the equipment in the customer cage.
The iConverter Multi-Service Platform provides scalable, high-density port configurations, and supports T1, T3, Fibre Channel, and 10Mbps to 10Gbps Ethernet.