DWDM Data Center Products
DWDM Data Center Interconnect Products
iConverter® XG Transponders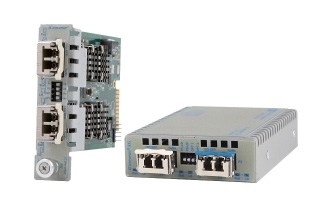 iConverter XG 10G Fiber Transponders are protocol-transparent fiber-to-fiber media converters, and are available as compact, unmanaged standalone units or managed chassis plug-in modules. The iConverter XG provides reliable and cost-effective conversion between standard and DWDM wavelengths using Omnitron's DWDM SFP+ and XFP Transceivers.
OmniLight® LGX DWDM Multiplexers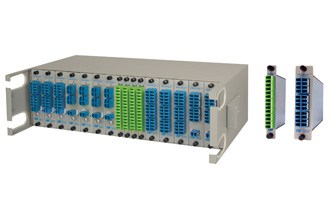 The OmniLight family of passive optical products consists of standard LGX chassis and passive CWDM and DWDM Multiplexer modules that provide a scalable, flexible and high-density solution for distributing wavelength services.