Every Omnitron product is backed with free 24/7/365 technical support. An Omnitron Technical Specialist will promptly assist you by phone, by fax or by e-mail with any problems.

Download user manuals, application notes, and data sheets for any Omnitron product.

Find the best Omnitron product for your network with the Dynamic Product Finder.

Call or Email our Technical Support Specialists for assistance with Omnitron products.

Find out more about Omnitron's Lifetime Warranty.

Register your Omnitron products here. Registration is required for the Lifetime Warranty.

Information on Omnitron MEF and NEBS product certifications.

View real life application examples of Omnitron products.

Find information on Omnitron products that are no longer manufactured.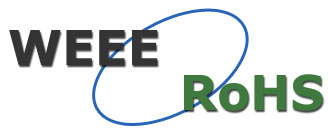 Omnitron compliance with the European Union's RoHS and WEEE Directives.