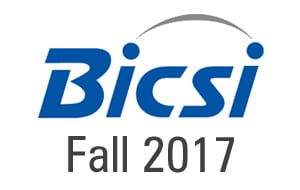 September 25-27, Las Vegas, NV
BICSI Fall Conference
September 25-27
Las Vegas
Omnitron Systems will showcase a variety of fiber connectivity solutions for enterprise, data center and government networks. Omnitron's managed and unmanaged media converters, T1 multiplexers, and CWDM multiplexers provide fiber optic connectivity solutions for networks with 10/100/1000 and 10G Ethernet, T1, T3 and Serial 232/422/485/X21 protocols. Omnitron media converters are backed with a lifetime warranty, free 24/7 tech support and are made in the USA.
Industrial Fiber Media Converters integrate copper and fiber networks
CWDM and DWDM Multiplexers expand capacity of fiber networks
PoE Media Convertersextend distances to Wi-Fi Access Points and IP Cameras
BICSI Fall Speaking Presentation
Wednesday 3:00 PM - Expanding Fiber Network Capacity with Optical Multiplexing
Ty Estes from Omnitron Systems will present the latest DWDM and CWDM technologies deployed in the enterprise, and the optical multiplexing techniques available to leverage your existing fiber and legacy equipment to increase the capacity of fiber networks.