Omnitron at a Glance
Year Founded – 1992
Headquarters – Irvine, California
Markets Served – Telecom, Enterprise, Government and Utility
Products - Network Interface Devices, managed and unmanaged media converters, PoE media converters, miniature media converters, T1/E1 multiplexers, CWDM multiplexers and switches
With over twenty-five years in business, Omnitron Systems designs and manufactures Network Interface Devices, media converters and multiplexers that are deployed in LAN and WAN networks worldwide. Omnitron's high-reliability fiber connectivity products are used by network operators to extend distances, expand capacity and deliver the next generation of business services and mobile backhaul:
Service Provider and Cable MSO fiber networks
Enterprise LAN and WAN networks
Wireless, small cell and mobile backhaul networks
Security surveillance networks
Utility Smart Grid networks
Cloud and data center networks
Federal government and military networks
State, county and municipal networks
Education and campus networks
Omnitron Systems is a privately held company based in Irvine, California, and all products are manufactured in the United States.
Omnitron has built a reputation of delivering reliable products for mission critical networks. Every employee at Omnitron is involved in delivering high-quality, user-oriented fiber access solutions. By building strong relationships with our end-users and understanding the challenges they face, Omnitron engineers design products and features that provide value to our customers.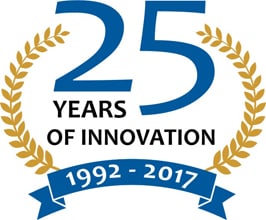 Quality Statement
Omnitron Systems is committed to providing quality products and services that continually meet and exceed customer expectations.
Omnitron customers rely on the highest quality products that perform as promised to rapidly and cost-effectively deploy fiber networks. This quality is backed up with a lifetime warranty on most products and free 24/7/365 technical support.
Omnitron's fiber connectivity products comply with rigorous quality standards, including NEBS Level 3, FCC and UL certifications. This quality is achieved and improved through Omnitron's rigorous quality control policies and procedures. Omnitron implements and maintains documented procedures for contract review and for the coordination of related manufacturing and customer support activities.
All Omnitron products for shipment to the European Union are in compliance with the Reduction of Hazardous Substances (RoHS), and Waste Electrical and Electronic Equipment (WEEE).
Omnitron products are made in the USA and compliant to TAA (19 U.S.C. & 2501-2581) and JITC.
Standards Compliance
Omnitron is dedicated to compliance with ITU, IEEE, RFC and MEF network industry standards. Comprehensive standards compliance ensures full feature functionality and multi-vendor interoperability in complex network environments.
Customer Service
Omnitron's highly-trained account managers and engineering support staff understand network technology and have the experience to provide solutions that are effective, practical and economical. Professional and courteous administrative support is also available to expedite processes and procedures.
Awards and Recognition
Metro Ethernet Forum Outstanding Contributor Award and multiple Awards of Recognition
Raytheon Integrated Defense Systems (IDS) Supplier Excellence Award for Quality, Performance and On-time Delivery
Lockheed Martin Platinum Vendor Reliability rating (Perfect Score of 100)
Broadband Properties magazine ranking as Top 100 Innovative Companies
General and Copyright Notice
This publication is protected by U.S. and international copyright laws. All rights reserved. The whole or any part of this publication may not be reproduced, stored in a retrieval system, translated, transcribed, or transmitted, in any form, or by any means, manual, electric, electronic, electromagnetic, mechanical, chemical, optical or otherwise, without prior explicit written permission of Omnitron Systems Technology, Inc. The following trademarks are owned by Omnitron Systems Technology, Inc.: FlexPointTM, FlexSwitchTM, HybridNID®, iConverter®, miConverterTM, microNIDTM, NetOutlook®, OmniLight®, OmniConverterTM, Omnitron Systems Technology, Inc.TM, OSTTM, SFP-NIDTM, RuggedNetTM and the Omnitron logo. LGX is a registered trademark of AT&T, and all other company or product names may be trademarks of their respective owners. The information contained in this publication is subject to change without notice. Omnitron Systems Technology, Inc. is not responsible for any inadvertent errors.